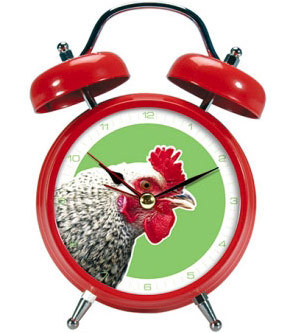 YES MASSIVE & CREW! Rough Lynx & Blenda Show is back on track after a few weeks absence!
This episode we have no other than LADY LOUISE with us in the studio, flinging tune after tune pon ya!
Not too much chatting in this one though, which of course just means more music for your ears. Mostly bashy tings, but we made room for some lovers chuuunes too... Anyways, put on your dancin shoes and take a listen!
Tracklist:
BLOODY CITY RIDDIM
Demarco - Police
Gyptian - Bloody City
Voicemail - Happy Dayz
-----------
Serani - Romance
TEAR UP JEANS RIDDIM
Konshens - Mi Work Hard
Serani - You're The Only One
DOUBLE JOINT RIDDIM
Vybz Kartel - Keep It Clean
Alaine - With U
Assassin - One Way
Buju Banton - Inna Mi Bed
Don Corleon - Double Joint
------------
Demarco - Put A Foot Inna Mi Bed
Busy Signal - I Love You
I-9 RIDDIM
D Lynx - Can't Get Enough Of You
Josey Wales - Bedroom Master
Daville - Dreaming
Kiprich - Bun Fi Bun
EMOTIONS RIDDIM
Daville - Not An Ordinary Rose
Demarco - I Remember
Mykal Rose - Feeling Lonely
LOVE POTION RIDDIM
Morgan Heritage - Caught Up
Alaine - Sincerely Love
Pressure - Special Someone
Beres Hammond - Not For Sale
Tarrus Riley - Far Away
NYLON RIDDIM
Petah Heritage - In Love With Ya
Konshens - Looking For Me
Tarrus Riley - Start A New
Busy Signal - Trading Places
-----------
Serani & Bugle - Doah
OLE CREP RIDDIM
Bramma - Round Of Applause
Bugle - Doh Do Da Supm Deh
Elephant Man - Dancing Paradise
Serani - Tell You Lies
Vybz Kartel & Jah Vinci - My Senorita
-----------
Timberlee ft. Ward 21 - Bubble Like Soup
BRUK UP RIDDIM
T.O.K. - Pretend
Monster Twins & Ms Thing - Bad Gal Bad Man
Busy Signal - Gangsta Nah
Beenie Man - Yuh A Di Baddis
Aidonia - Position
DAY RAVE RIDDIM
Busy Signal - Mek She Stamma
Aidonia - Gal Say Woiii
Laden - Neva Dash Wey
Mavado - Real Killa
SAND FLY RIDDIM
Busy Signal - Do Dat
Aidonia - Putty
Mad Cobra & Tina Nunez - Like This
Sean Paul - Grip
SHAKE TOWN RIDDIM
Konshens - It's Not Easy
Gyptian - Which One
----------
Mavado - Gangsta
Vybz Kartel & Aidonia - Laugh & Shot Dem
HAPPY TIME RIDDIM
Unicorn - Dagga Morning
Mr Vegas - Can't Get Mi Down
Alozade ft Chico - Closer
SELF DEFENSE RIDDIM
Mavado - Dem A Fag
Vybz Kartel - Wha Dat Fa
SKY DAGGERING RIDDIM
Aidonia - Hundred Stab
Spice - Nuh Daggera
Chino - How Dem Nuh Waah Nuh Gal
STIMULANT RIDDIM
Don Corleon - Hear 'bout Di Winery
Alaine - Spin Me
T.O.K. - Come Ya Mi Gal
Vybz Kartel - Never Turn A Raper
PULL UP RIDDIM
Don Corleon - Hot Gal Promotion
Lady Saw - Over Joy
WARNING RIDDIM
Mavado - Money Changer
Busy Signal - Hey Gal
Demarco - Sort Dem Out
Munga - Wanted
UNFINISHED BUSINESS RIDDIM
Serani - No Games
Demarco - Wine Pon Di Ting
Mavado - So Special
----------
Busy Signal - Tic Toc